Diamond Tinsel Lead Wire (developed at Goto)
In its role as a transmitter of electrical signal to a vibrating speaker,lead wires must have both excellent bending strength and be durable at the same time.
Gotos Diamond Lead strength lies in the ability to offer both flexibility,durability whilst preventing rope jumping showing its superiority to conventionally shaped lead wires.
Diamond Wire is perfect for subwoofer use.
We produce in weave and braid types.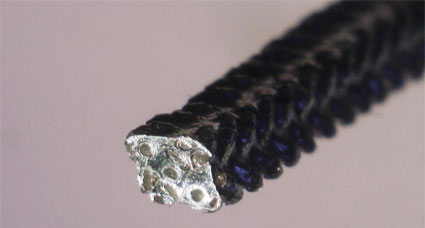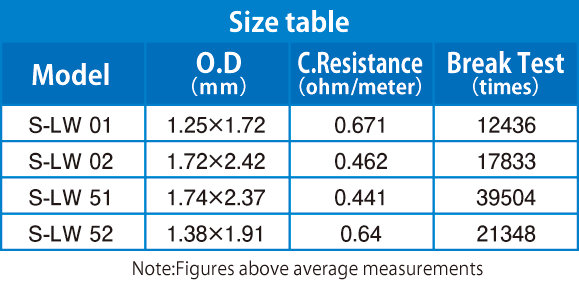 Diamond Tinsel Lead Wire ~WINDING TESTING DATA~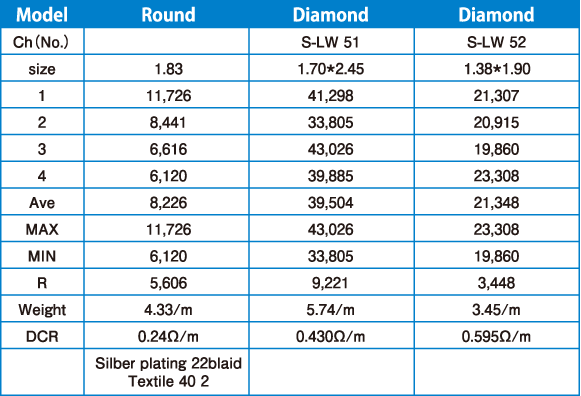 Data Unit=times
【Testing by TESTER FACTORY testing machine】
●Reference: Winding 270 = Angle 270°, SPEED 180times/min, Weight 500g,R = 1.5mm